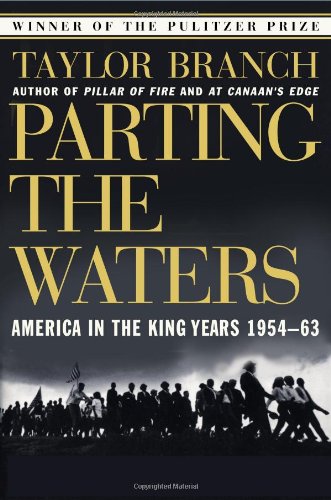 On Saturday, January 17, as part of my 72nd birthday weekend, David and I took in Selma at the local movie theatre. Selma focuses on the Southern Christian Leadership Conference's public protest about the gross irregularities of voting rights in the South and the march across the Edmund Pettus Bridge as African-American protestors pushed toward the capital of Alabama, Montgomery. I sat through much of the movie with tears welling in my eyes and running down my cheeks. The courageous persistence of that civil-rights movement as it rose to resist violent, racist evil, as well as the companion structural violence, hit me again, and I was well aware that among all those church leaders who came South to join their brothers and sisters, none (or perhaps next to none) were evangelicals.
My tears were tears of embarrassment and shame that we of conservative Christian faith are so slow to join in the justice movements of the world. David and I talked long and hard about what we remembered of these years and why our spiritual leaders were so come-lately in these efforts.
The early civil-rights movement, the one that focused on non-violent, peaceful protest, was—as Taylor Branch makes stunningly clear in Parting the Waters, Pillar of Fire, and At Canaan's Edge, his Pulitzer Prize-winning series about America in the King years—a revival movement in the black churches of America. While we whites, in our conservative churches worked hard to send missionaries across the seas to convert people of other nationalities and races, we shamefully ignored or even decried the efforts of our Christian brothers and sisters to gain the freedoms that were their constitutional rights.
Take a minute on this Martin Luther King Day and let us all hang our heads in shame as an act of communal contrition.
I've been writing down all the references to justice in Isaiah. There are many. "For I the Lord love justice, I hate robbery and wrong; I will faithfully give them their recompense, and I will make an everlasting covenant with them." Isaiah 61:8.
Taylor Branch quotes a newspaper ad placed by MLK in the New York Times during an incarceration in the Selma jail, February 5, 1965: "THIS IS SELMA, ALABAMA. THERE ARE MORE NEGROES IN JAIL WITH ME THAN THERE ARE ON THE VOTING ROLLS—"
Have you seen, are you planning to see, Selma? Have you read Taylor Branch's Pulitzer Prize-winning masterpiece on the contemporary movements that defined race in American's history? Do any of us believe strongly enough in anything to stand up against institutionalized evil? Are we so pietistic in our faith that none of us would risk getting arrested for resisting civil authority, propelled by some deeply held aversion to injustice? (This is one of my greatest regrets; no jail time—although my children remind me that there is still life left to me.)
A moment of silence; heads bowed. (Who has a full copy of the documentary Eyes on the Prize that we can buy or borrow? Were there any white evangelicals crossing the Bridge from Selma in 1965?)
Dearest friends, we can do better. Yes we can.
---
Award-winning author Karen Mains has long had an interest in spiritual formation and the obedient Christian walk. She has written about the God Hunt in her book by the same name, The God Hunt: The Delightful Chase and the Wonder of Being Found. A hardback copy can be ordered from Mainstay Ministries for $10.00 plus $4.95 shipping and handling. Contact Karen at info@mainstayministries.org and she will be happy to autograph a copy for you.
Karen continues to write content for her Christian blog, "Thoughts-by-Karen-Mains." In so doing, she desires to touch the lives of Christian women and men and help them find ways to walk closer with the Lord Jesus Christ. In addition, through silent retreats, spiritual teaching, women's retreats, Christian vacation opportunities, and other ministry activities, Karen helps each Christian woman and man receive vital spiritual food.
Through her Hungry Souls ministry, Karen serves as a spiritual coach to many Christian women and men, and teaches a mentor-writing class. And, through the Global Bag Project, she is working to develop a network of African women who sew exquisite cloth reusable shopping bags, Africa bags. This micro-finance women opportunity helps provide a much-needed sustainable income for struggling African families. For more information on this critically important project, please click here.
For decades, Karen and her husband, David, have served God through religious communications—radio, television, and print publication. They are the co-authors of the Kingdom Tales Trilogy: Tales of the Kingdom, Tales of the Resistance, and Tales of the Restoration. To find many valuable resources for pastors and congregations at the Mainstay Ministries main website, please click here.
Likewise, pastors will find special resources to help them prepare effective, life-transforming Sunday sermons by visiting David Mains' website by clicking here.
Share this Article